customer survey
tell us what you really think
we love feedback

the good, the bad and the ugly
We've been delivering great recruitment experiences since 2000 but we know there's always things to improve. We love getting feedback, good or bad. Good feedback means that what we're doing is working, bad feedback means we need to tweak things, average feedback means we're not trying hard enough to make things amazing.  
Every recruitment company will tell you they can deliver great service but we prefer to show you. We believe that other people say it best.  Below are hundreds of real reviews of us and our team. We haven't taken any out, we haven't added any, all we've removed are specific company names.    
So here are our results; the good, the bad and the ugly.  Enjoy!.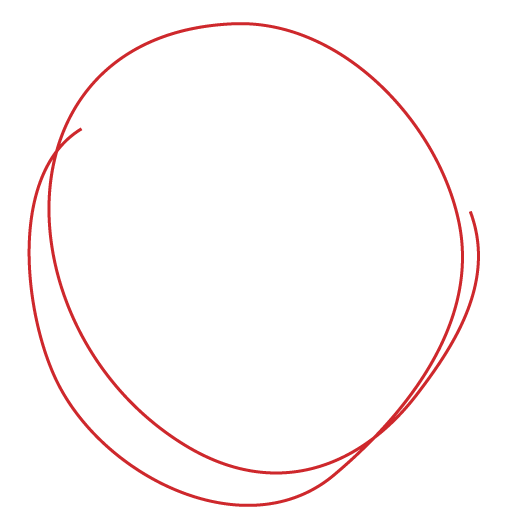 Frankie explained about the roll and provided clear description of the roll which I selected for interview and suggested valuable interview tips.

Frankie sold the job beautifully she was bubbly and lovely to talk to, although I wanted to prove abut into why I was chosen. A lot of times people ask for feedback when they don't get the job but I wanted to know why me?. Thanks TRC the muffin were the icing on the cake :)

This is the second time we have closed a candidate with TRC. Overall experience was very good and TRC team members are quite friendly and professional.

Frankie is a wonderful recruiter and very positive. She is always available and adapts well to any changes in the requirements. Her communication is seamless. Overall had a good experience dealing with her.

Frankie was absolutely amazing! She was beyond helpful throughout every stage of the process and made sure to keep me updated constantly. I honestly am so grateful and thank both the recruitment company and Frankie for everything!

From the first phone call, Frankie has been really positive and open with her communication & infectious positivity. From the start I have felt that Frankie was genuinely interested in my application and for getting me into the role.

Although I haven't met her in person yet, I've only met her over the phone for a couple of weeks now, Frankie seems to be very bright, bubbly and nice person. Every time we talk, I can hear her smiling and it makes me feel so comfortable. Frankie has been all time being friendly, supportive and seems to be very easy to work with. But above all, as a Recruitment Consultant, she's got a real good eye for details, because she found me!! So, thank you Frankie and thanks to The Recruitment Company!! Stay well and safe everyone!!

Frankie is one of the best recruiters I have dealt with. She was friendly and professional throughout the whole recruitment process. Fantastic job! Well done Frankie

Frankie was very supportive during the whole process. She ensured there was always clear communication on what the situation was and gave me constant updates on my application.

If I have to recommend a recruiter to represent a job seeker in the future, that would be Frankie! She is friendly, understanding and supportive. Her energy added a positive impact on my motivation to job hunt. Thank you, Frankie!

Frankie has been supporting throughout the whole process. She's so lovely and sweet and has given me the best experience! Thank you so much 😊

Frankie is a joy to work with. She is super helpful and a great communicator. Keep doing what you're doing, Frankie.

Frankie had been wonderful through out my recruitment process. She has made job searching so easy and smooth. I cannot thank her enough with the support and guidance she had given me. I have no hesitation in recommending Frankie to my friends.

Hi Geoff, I was first tentatively told that I would be put forward for a contract with XXXX at $600 per day by Kelly. When Lee phoned me to introduce himself he said that it may be a little more as there was some mismatch between how the client calculates on-costs etc and how TRC does it. He later (July 14) sent me an email saying it would actually be $664 per day. When I looked at both the TRC contract and the XXXX contract, they both stated that the rate would be $605.27. I notified Lee and he emailed he would get it fixed (July 16). I also notified XXXX by email (july 16). Over the weekend I have received what I take to be automated reminder emails from both Lee and XXXX to sign the contracts. This morning (July 19) I have received and signed both corrected contracts for an extra 80 cents a day. He also sent me the separate WHS email without a pass code so I replied to him about that, but then Simon Moss sent me the pass code. I think he had also told me over the phone that I could complete it without my proof of eligibility to work document, which I couldn't, but I found that so it didn't impact things too much. I feel that Lee has been trying to help and don't want him to get into trouble, but you did ask for feedback.

Frankie was amazing. Managed to organise things in the most efficient way.

Frankie was extremely helpful throughout the process and was able to offer insights to better help me prepare for my interviews.

Frankie was exceptional. She was very responsive, thorough and always on top of things. Very personable and reassuring. Thank you, Frankie!

Frankie was a dream! Recruitment without the BS, I was her priority and I felt super comfortable dealing with her! It's been a pleasure

Great working with Fankie! She asked some great questions when I first got in touch and I felt she fully understood our needs perfectly. So much so that the first candidate she sent us, we hired!

Karl was very much helpful throughout my job search. He made sure he correctly understand my requirement and help me to get according to my requirements. He always kept me updated with the feedbacks and Informed me everything that I need to know before interviews. It was just amazing experience and he made my life very easy as I was new to Ireland he was the best recruiter I have ever meet. I am just not saying he is exceptional but he is the best. I will always recommend my friends to get in touch with Karl if they are looking for Job.

Franky was just amazing. well spoken , clear and detailed. she seemed genuine and kind. she was just great ! thanks Franky !

Frankie was THE BEST AGENT EVER!!! I have never met the agent as friendly, open, positive, motivational as her. She has been always there for me whenever I need and kept checking on me for the whole process. I've started looking for a new job and haven't had job interview for a while so her support and encouragement were so grateful and I can't thank her enough! I wasn't able to get the job unfortunately but this will definitely help my confidence next time and love to work with her again in future. Thank you!! Kind regards, Fumiko

Frankie was very helpful during the whole interview process. She guided me throughout the interview and since it was my securing first job in Australia she explained me all the process correctly. She coordinated and communicated the three interview process with ASX on spot. Thank you Frankie!!

I was really happy through the process and using different (for us) approaches to attract & access potential candidates worked really well.

She was really supportive!

Frankie was very helpful in finding me the right job. She is genuinely passionate, caring and professional.

She was great she gave me all information I needed to make the decision

Great energy and passion. Genuine!

Frankie's candidate selection was very good and communication / co-ordination with our HR team was also excellent.

I am happy to share that Frankie was exceptional. She helped me out with all possible ways from first day till today. Thanks for everything.